To put it simply, we move people from one place to another. Most of the time, we help people change from residential locations such as apartments, townhomes, houses, relocation and down-sizing projects. Our team also specializes in commercial and industrial moves. No job too big or small for our team.
A descriptive paragraph that tells clients how good you are and proves that you are the best choice that they've made. This paragraph is also for those who are looking out for a reliable car repair.
Residential
We do any sizes of moves, from bachelor apartments all the way up to 5+ bedroom homes.
Commercial
We work with many small to large offices, restoration companies as well as staging and design businesses.
Recycling and Disposal
We do our best to minimize the amount of materials that end up in the landfill when doing junk removal or disposal. We do so by separating all the items we see fit for donation or the recycling depot, so less ends up in the landfill!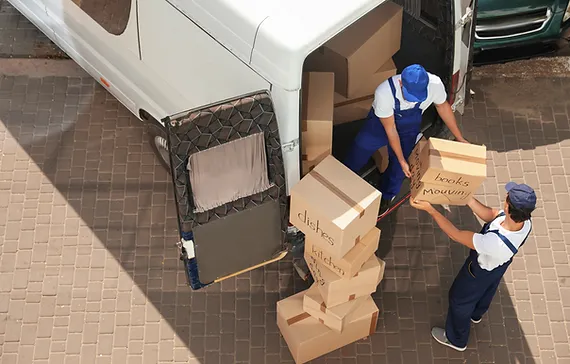 Packing and Supplies
Need help packing? We do that too! Or we can pickup boxes and or supplies for you and have them delivered before your move.
Storage
We work with multiple storage companies around the city!
Deliveries
We also do single item deliveries. If you need a couch, mattress or any other single item delivered call us for a quote! We always do flat rates for small deliveries.
"The guys of love port moving delivery company were so thoughtful, courteous, professional and detail oriented. They knew that we were exhausted from a long move from the United States and made this experience of moving our personal belongings from our garage to a storage facility easy. They anticipated our needs. My husband who never tips for services like this gave them each a gratuity! We will definitely use them again. Thank you your fair pricing and service."
"Your employees were terrific. They were on time and super great with things, lots of care. I really wanted to send you this positive feedback, I hope the men will hear from you as to how pleased I was with their work. Again, I am so happy to have had the opportunity to connect and use your company."
BOOK AN APPOINTMENT TODAY